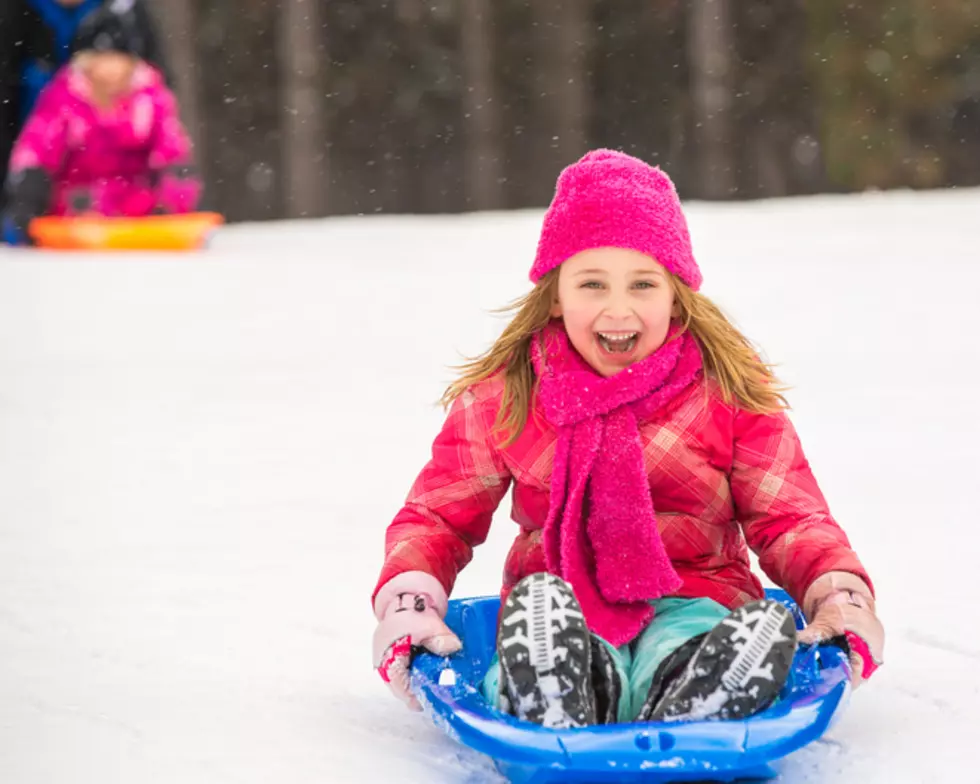 4 Perfect Spots To Snow Sled In Montana
Jim_Pintar
When I was a kid, my dad used to drag me and my brother in a sled behind the lawn mower to go sledding on the farm, or we'd hit up Bynum Reservoir for some sledding.  When we came to Great Falls, we'd see kids sledding down Flag Hill.  My parents would never let us do it, and it turns out we can't do that anymore in Great Falls.
I did find places to hit in Montana to crush the white stuff with your sled.  One is even in Great Falls.  Turns out, travelling needs to be done to get the most bang out of your sledding buck.
Leading the pack for suggestions for sledding is Bozeman.  From Peets Hill/Burkes Park to Dinosaur Park and every kind of sledding in between, it would be hard to beat Bozeman.
Missoula boasts some pretty rad sledding in Rainbow Park. It's got easy slopes and steep slopes and is usually filled with neighborhood kids.
Rimpoint Park in Billings sounds like it would be a lot of fun. It's at the base of Rimrock road, not a bad climb and not too steep of a slope.
In Great Falls, I'm told the kids head to Verde Park for their winter sledding fun. You'll find all the fun on Upper River Road this sledding season.
Let's get sledding!  Bundle up, grab your favorite sled and enjoy some winter in Montana!